SomVibes – experience your hotel in Dorf Tirol
SomVibes
Your favourite hotel in Dorf Tirol has a name: SomVita Suites. We would be delighted to welcome you to Dorf Tirol soon!
Feel at home. Feel free. Embrace that SomVita feeling in Dorf Tirol. A hotel dream come to life.
For us, and hopefully soon for you, too!
You can do it all here – or nothing at all.
"Vision is a picture of the future that produces passion." The SomVita Suites vision is what drives us. What do we aim to achieve? We want to create a unique, exceptional holiday resort – a cosy cocoon for you and your loved ones.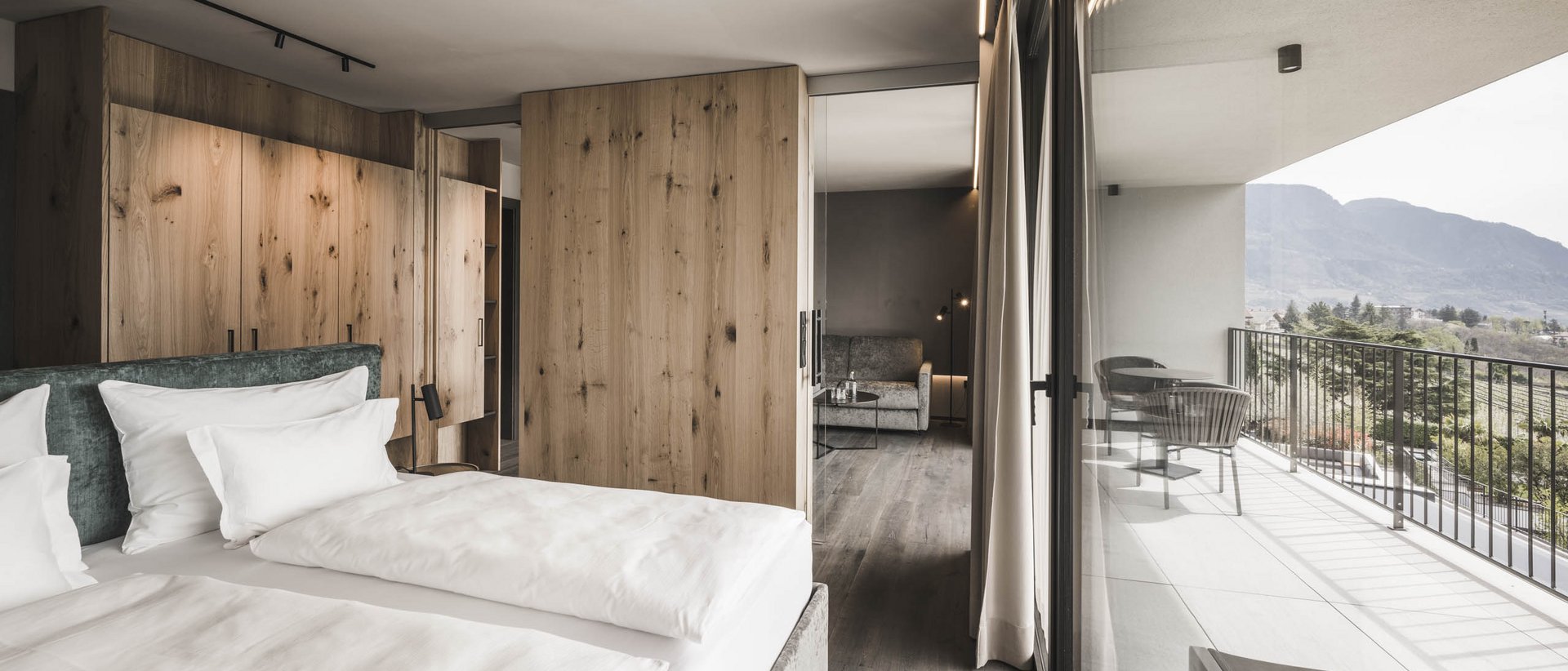 Luxurious. Lavish. Light-flooded.
SomVibes – a very special holiday feeling
Vibes are vibrations. They're all about atmosphere and auras. The suites, like no other accommodation in Dorf Tirol, have a unique flair; they radiate their magic. Spring, summer, autumn, and winter – every season is the right time to enjoy delicate, relaxing moments in the SomVita Suites.
Without stress. Without limits. Without rules. Without everyday life.
With tranquillity. With enjoyment. With your loved ones.
You will see it. You will feel it. Our SomVita Suites will become your SomVita Suites in no time.
Once you've spent your holiday in this exclusive, enthralling hotel in Dorf Tirol, you won't want to leave. Elegance and luxury meet comfort and cosiness here to form an enchanting refuge. The large windows bring the magnificent landscape into the room – inside and outside merge. Nature is your constant companion. Whether in summer or winter, every season is delightful in the SomVita Suites.