What do you need to keep your body and soul in harmony? Good food and good drinks. The SomVita Suites are located in a region that boasts a long tradition in wine production and consumption. Even the ancient Romans indulged in delicious wines here. Now we want to impress you!
Let yourself be enticed and enchanted.
We'll take you on an adventure of pleasure.
At SomVino – where wine is at home.
What time is it? At the SomVita Suites, it's wine o'clock! Velvety sips, golden bubblies, delightful whites – the SomVita wine cellar stocks the best wines from Italy and around the world.
Kurt Tucholsky once wrote: "It's a pity you can't caress wine." And we agree: We love how wine's delicate and powerful, bitter and sweet, red and white taste particles caress our palate and soul.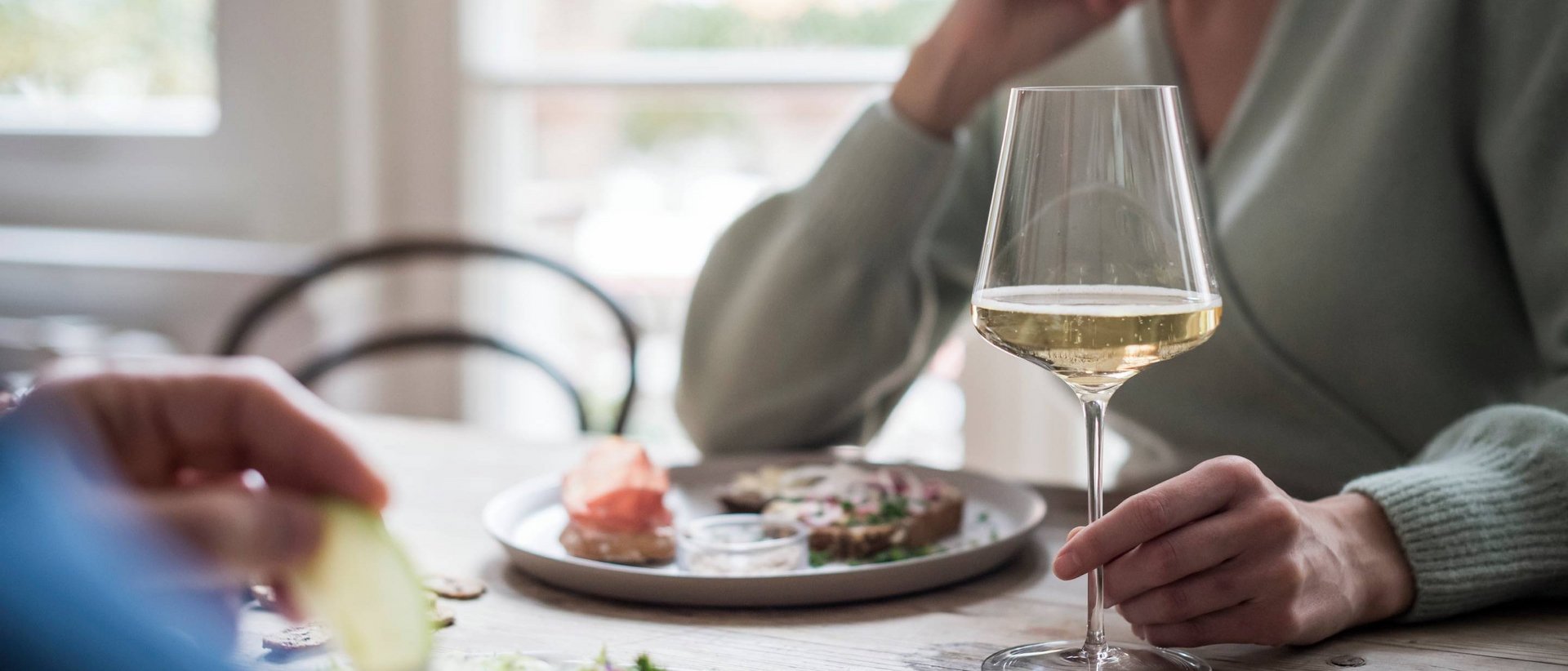 Here I savour the good life.
In the same way that we designed the SomVita Suites in Dorf Tirol as a unique hotel with a touch of luxury, we also carefully selected fine wines in our wine cellar. Our sommeliers are here to advise you with their trained palates, expert suggestions, and extensive wine knowledge.
They'll find you the perfect wine for every occasion. After all, wine is poetry in a bottle. It turns us all into poets.
Quick and easy table reservation?