When you think of holidays in South Tyrol, what do you think of? Impressive mountains, soft landscapes, friendly people? How about good food and drinks? After all, South Tyrolean cuisine is known for combining the best of two cultures. Do you also think of world-class red, white, and rosé wines? Then you're on the right track. But where can you find all this under one roof? In SomVino or at the Sky Bar. Accompanied by the sun or the moon and the stars. It's always the right time to treat yourself.
And just like the SomVita Suites, SomVino is a place of freedom. Where your preferences come first. We are delighted to serve you our undiscovered gourmet delights – in a casual atmosphere with attentive, expert service and treasures from the wine cellar and kitchen.
SomVino is a lounge, bar, restaurant, and wine bar. A place for wine lovers and gourmets, for red wine drinkers and champagne sippers.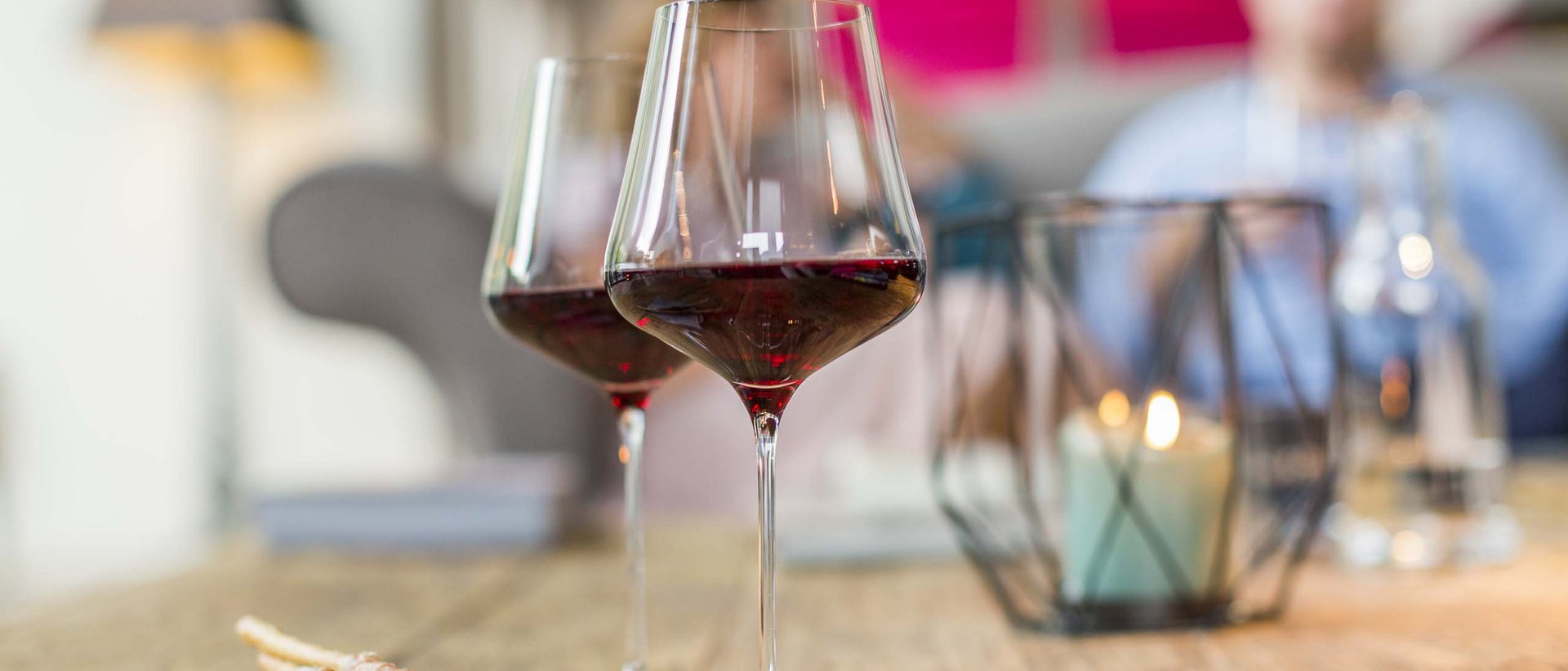 Here I savour the good life.
Your event at SomVino
Discover more details soon!
You will see it. You will feel it. Our SomVita Suites will become your SomVita Suites in no time.
Once you've spent your holiday in this exclusive, enthralling hotel in Dorf Tirol, you won't want to leave. Elegance and luxury meet comfort and cosiness here to form an enchanting refuge. The large windows bring the magnificent landscape into the room – inside and outside merge. Nature is your constant companion. Whether in summer or winter, every season is delightful in the SomVita Suites.